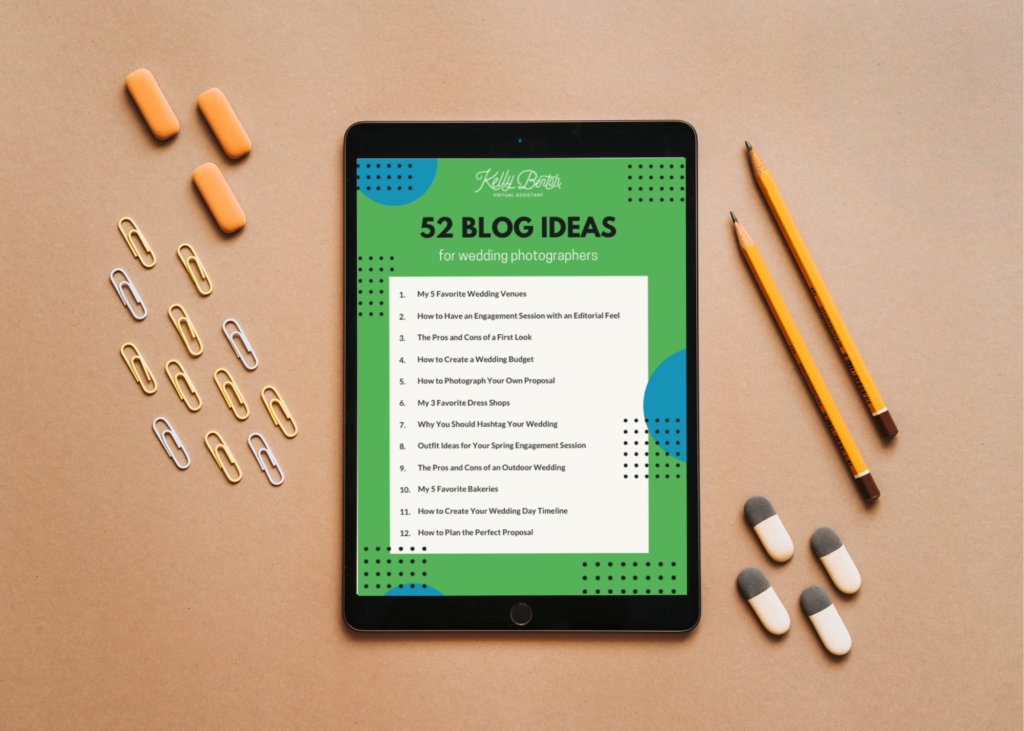 For Wedding Photographers
Struggling with blog ideas beyond just recapping weddings?
I've compiled a list of 52 things you can blog about right now!
These are proven to get you views, clicks, and boost your SEO. On top of that, they're easy to repurpose for social media, reels or TikToks, and graphic pins.
As a bonus, you'll receive 5 SEO Tips & Tricks for Blogging.
Enter your info below, then check your email for a copy!