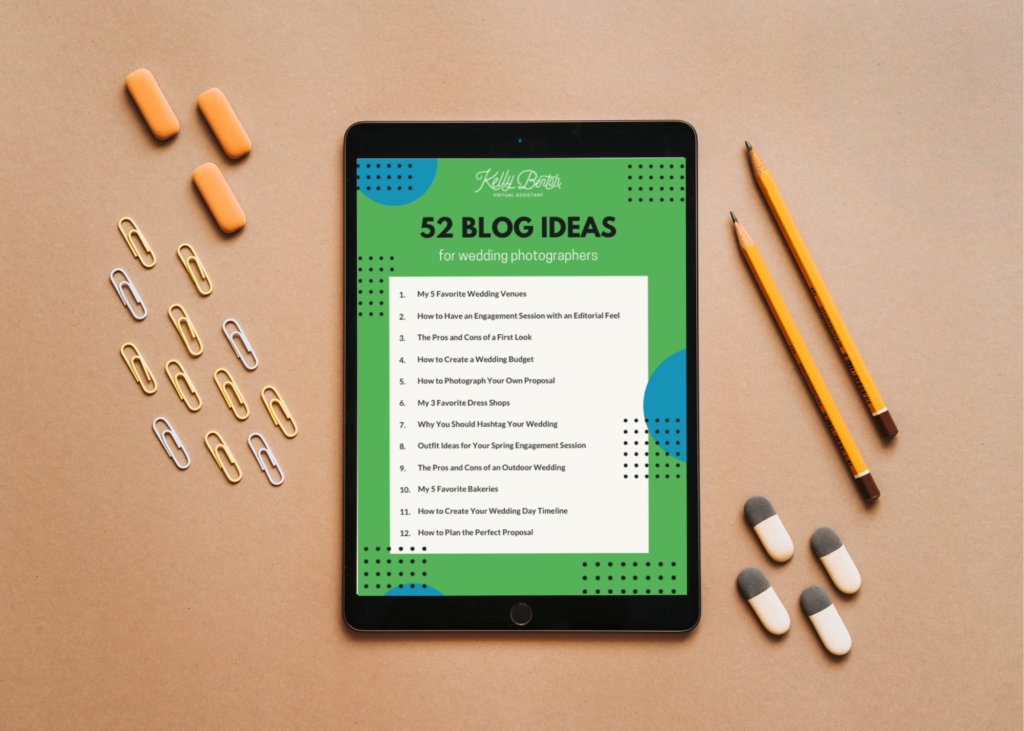 For Wedding Photographers
I've compiled a list of 52 blog ideas for wedding photographers!
If you're struggling with blogs beyond just recapping weddings, this is a complete list of things you can blog about right now.
These are proven to get you views, clicks, and boost your SEO. On top of that, they're easy to repurpose for social media, reels or TikToks, and graphic pins.
As a bonus, you'll receive 5 SEO Tips & Tricks for Blogging.
Enter your info below, then check your email for a copy!
And get up to $50 off an annual subscription!
I've been a huge fan of 17hats since they first started. I use it to manage my clients, create to do lists for myself and my team, automate my workflows and emails, set up lead forms, create client portals, and so much more. It has the most automation features of any CRM I've tried (and I've used a lot!). If you use this link to sign up, you'll get up to $50 off your subscription if you decide to upgrade.
Already using 17hats and ready to upgrade? Use my code rfkccdshhb (account > account settings) to get the discount!
try it for free and fall in love!
I know you've struggled with frustrating and non-intuitive email marketing platforms. So have I (I'm looking at you, MailChimp). Flodesk is simple, drag-and-drop, and offers beautiful design templates to make your emails pop. On top of that, they'll never charge you for having more subscribers!
Use this link to sign up for a free trial, you'll get up to 50% off your subscription when you upgrade to the paid version.